Never Be in The Dark Again with Phone Call Trackling
Take control of your marketing campaigns by tracking your calls !
Call Tracking Features
Phone Call Tracking provides you with top of the line features and an up to date solution for today's complicated marketing methods.

Record Phone Calls
Call recording makes it easy to review calls and improve customer service.

Real-Time Tracking
Get up to date call data with the real time dashboard. Enjoy peace of mind knowing exactly how your business did today.

Whisper/Notification MP3
The whisper feature plays a message the to the person who picks up the phone. The Notification MP3 plays a message to the caller before someone picks up the phone.

Simple Configuration
You can configure a new call tracking number in less than a minute.

Blacklist/Blocked Calls
You can now block numbers. No more dealing with telemarketers trying to sell you stuff!

Bulk Numbers Discount
Need more than just a few numbers? Enjoy a bulk number discount for bulk number purchases. Contact us for pricing details concerning bulk numbers.

No Contract Required
Monthly billing with no long-term commitment. Not Satisfied? Cancel!

Call Reports
Export your Call Reports to Spreadsheets for a hard copy of your call tracking analytics.

White Label/Branded Solution
Want to run your own phone call tracking application with your own customers? Contact us for our White Label solution which allows you to brand your own call tracking application for your own company.
What is the Setup Process?
Setting Up your Account is Easier than ever! Follow just 3 simple steps.
Select Phone Call Tracking Plan
Select from our 3 Plans: Silver, Gold, & Platinum (Visit Price Table below for Packages and Pricing)
Fill Out Information & Billing Form
Here we will collect important information to get you set up, including Business Information, the area code you wish your local/toll-free numbers to have, and billing information.
Receieve Welcome Email/Account Information
It's that simple! We will provide initial account information which you are welcome to change. Please contact us with any questions you may have regarding your account.
A key part of my marketing success has to do with being able to track my calls. I am able to know where my business calls came from and adjust my marketing budget accordingly. Every time I have any questions, The PhoneCallTracking.org team is ready to assist.
Albert Rodriguez , DotsTheme.com
Phone Call Tracking is the solution for all of my call marketing needs. You can have the best technology on the planet, but if you don't have people that understand your business, creating it and bringing it to market, it really doesn't matter. PhoneCallTracking.org is one of those unique companies that has both.
Julian Cortez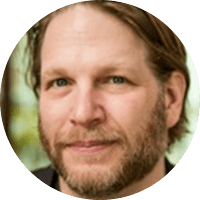 PhoneCallTracking.com has provided excellent service and we appreciate their efforts, which have benefited our business. They have always been very professional and proactive in all our requests. I would be glad to recommend them openly.
Jonathan Smith , WikiGame.com
We love the ease of adding new numbers when we bring on new clients. PhoneCallTracking.Org has always provided us with wonderful customer support for our clients' phone tracking services!
Don Johnson , JoeDonn.com
How does Phone Call Tracking work?
After signing up to a new account, we will secure a tracking phone number based on your chosen area code, that will forward to your main phone number. So your customers can dial the new tracking number, which will be forwarded, and you answer your main phone like you usually do. Phone Call Tracking will then gather statistics concerning your calls, and you can view them online, any time you please.
Does it take forever to get a phone number?
Not at all! Unlike other phone tracking services, phone numbers will be available for immediate use.
How many phone numbers can I have in one account?
With Phone Call tracking, you can track as many phone numbers as you need for your business. Please visit the Pricing area and choose the appropriate plan to fit your needs. If more phone numbers are needed than the plan allocates, extra phone numbers are available for a small fee each month.
Do you have toll-free numbers available?
We definitely do! 888, 877, 866, 855, & 800 numbers are available for an additional $2 a month per number and 3 cents a minute.
Can I forward each number to a different main phone number?
Yes, you can forward each tracking phone number to seperate phone numbers. Many businesses use this tactic to transfer specific types of customers to the customer service client who can best assist the customer. This feature can be used within the Phone Call Tracking Client.
What happens if I cancel my account?
Since we don't require long-term contracts, you can cancel your account any time. If you cancel, your phone numbers will be released at the end of your billing cycle and calls will no longer be routed to your business. Once your phone numbers are released, they cannot be recovered.
(WHITE LABEL) If I have multiple clients, can I create a separate login for each client?
Yes, you can create separate companies and client logins for you clients within your account. Each of your clients will only have access to their call tracking data.
(WHITE LABEL) How do I install Phone Call Tracking on my website?
One of our Tech Support members will install the software on your website once required login information is provided. We know messing around with programming can be time consuming and confusing, so one of our Tech Support members is always ready to assist!
Need Help?
If you need some help getting set up, contact us via the form below, or give us a call!